We are a Design company offering services in the field of Transportation, Industrial & Entertainment Design, with collaborations Worldwide.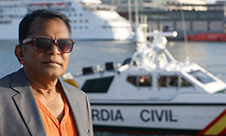 Andheri Prakash Babu CEO and Founder of Infuturo Studios had extensive experience as a Business and HR Leader working across the globe with major multinational companies such as Motorola, ABB, CGI, Amazon, IMI Critical Engineering and Including Wipro in India.
Accredited as a Leadership coach from Ericson International school of coaching, Canada. Extensive experience in Coaching & Mentoring the entrepreneurs to manage themselves and their Business & people Strategy with specialization in Leadership coaching, Consulting and advisory role for new start-ups, Project Management, Team effectiveness and Business-Human capital Analytics.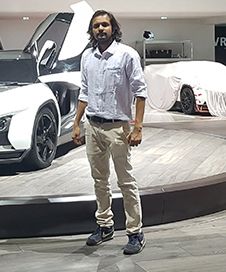 Siddharth Prakash, Creative Head of Infuturo studios. Has a masters in transportation design from IED Torino, Italy and having experience in the field of transportation design
Worked as a Principal Exterior Designer for the Tamo Racemo at Trilix, Italy. Followed the project with the team from sketch to the final prototype, which was presented at the Geneva motor show 2017 and won the German design award for the Best product of 2018. Tamo Racemo was the first Indian Sports car for Tata Motors. The car is currently available in its virtual form in the forza horizon & motorsport series.
Also worked as a freelance designer for various companies within Italy, namely Chris bangle associates, Archiland, to name a few offering conceptual design work.